Welcome to ...
Kaikoura's Northern Zone Speedway
and our website sponsored by NEES Graffix & RACING.ORG.NZ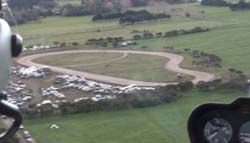 3 June 2012:
Day 2 Image Gallery 4 HERE
Day 2 Image Gallery 5 HERE
2 June 2012:
Day 1 Image Gallery 1 HERE
Day 1 Image Gallery 2 HERE
Day 1 Image Gallery 3 HERE
3 March 2012: Well it is with regret that I have to announce that we have lost the use of the land due to the property owner doing improvements and our track is in the way. I would like to thank him as he has been a good landlord.
Kaikoura's Northern Zone is THE place to be for Queens birthday weekend.
Where else would anyone want to be but amongst the manukas at the
track with the right hand bend.
"Do it in the scrub at Kaikoura"
Steve Mansfield (027)578-1877
Many Thanks to ALL our Sponsors (follow the archives for more info)
AJ Brougham
Builders


Robbies Bar
& Bistro


Roche
Contracting


Buschl
Fishing


Harmon Fishing


S & K
Mansfield


The Joiner
Shop


The Lobster
Inn